Amaryllis VR by Mariam Zakarian; photo courtesy of the artists
An interview by Ljiljana Maletin Vojvodić
Mariam Zakarian, a Danish-Armenian virtual reality artist based in Copenhagen and I met during exhibition 'Perceptions of Contemporaneity – The Universal Sea' curated by Sanja Kojić Mladenov and Nicole F. Loeser. 'Danube Dialogues' Festival in collaboration with The Museum of Contemporary Art of Vojvodina presented the central exhibition of its festival. It also featured the work of Mariam Zakarian, which attracted a lot of visitors' attention, so it is my pleasure to speak with her. She is the creator of one of the first Danish VR artworks, 'Amaryllis VR', which deals with 'uniquely human concepts such as mortality, physicality and spirituality channeled through the cutting-edge digital medium of room-scale VR'.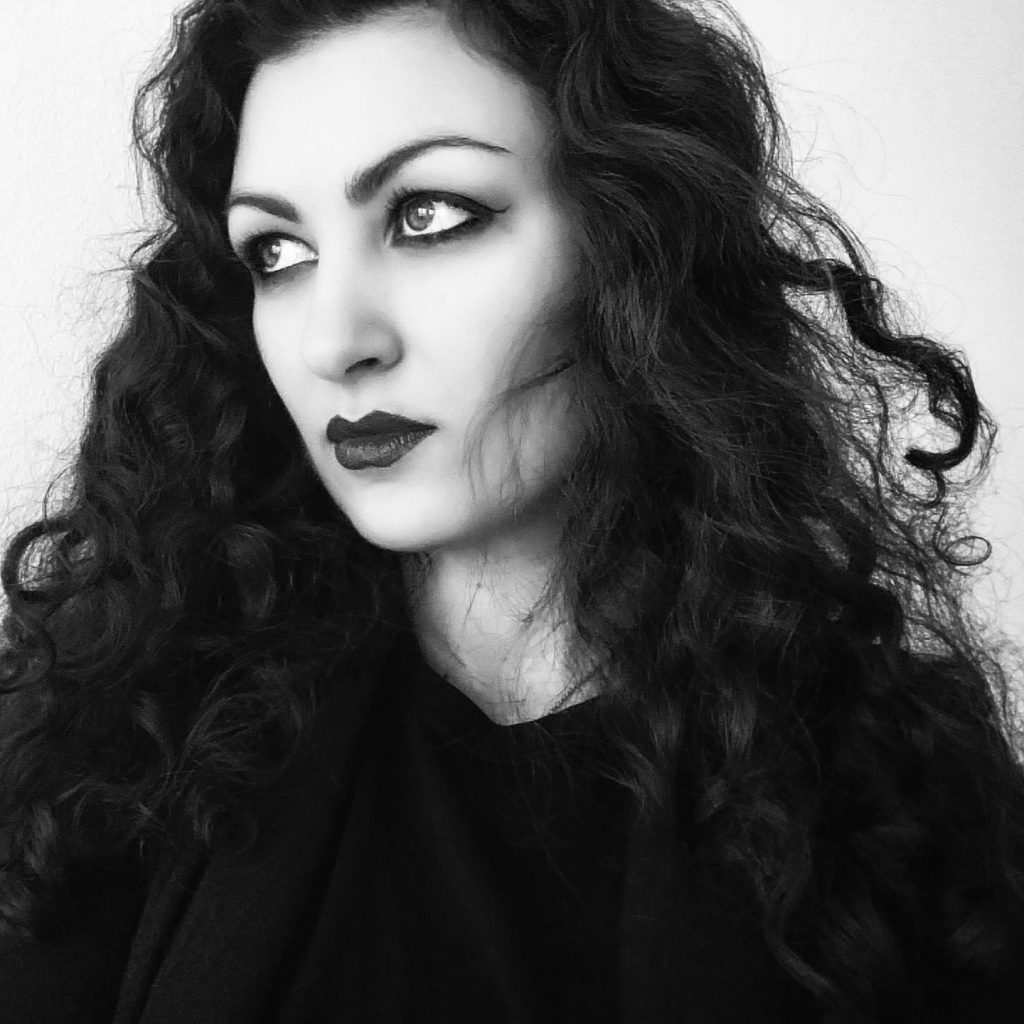 LJMV: Ms. Zakarian, Can you tell us a bit about yourself? Have you always been interested in new media and technology?
MZ: Yes, in a way. Actually, my artistic background is in traditional, visual art. I fell in love with the works of Michelangelo and Salvador Dalí when I was 11-12 years old and I started learning to draw portraits and people by borrowing anatomy books from the local library, drawing every day. I never went to art school, because I only wanted to study under people whose art I deeply admire and want to be influenced by, and I had my first solo exhibition in a gallery when I was 12. In this way, I learned from an early age that being an artist means doing hard work and not being afraid of the challenge of learning new things by yourself.
I also think it is absolutely crucial to have a broad palette of skills to be able to accurately give life to the visions that come to you. Each idea must find its appropriate manifestation. With this mentality, and the luxury of so much free information on the Internet, I gradually expanded my skills. In my late teens I learned digital photography and started using Photoshop to paint digital paintings as well as returning to acrylic, oil and watercolor painting. Then, because I was also always deeply influenced by music, I started learning to sing, compose and record music. From there, I started making videos. When I discovered virtual reality in 2013-14, I realized that it would allow me to unite many of these different skills I had learned over the years in a single medium and a single project, even though no one was making virtual reality art at the time.
LJMV: What is the focus of your art?
MZ: Generally, creating has always been my way of understanding and processing the world. Often, this means I'm dealing with topics that are difficult for me. When speaking of VR in particular, I was of course attracted to the medium because it has the unique ability to allow me to invite other people into my world. If I present a painting, you don't know what is happening outside the frame. In VR, there is no frame – you are literally surrounded by the artwork, you can interact with it and it can interact with you.
But another aspect of it is that I am actually quite nervous about the way technology is developing at this incredible speed, and how little we are doing to set boundaries and ethical guidelines for the companies influencing our societies. So much of our day-to-day interactions and every aspect of our lives have become dependent on using smartphones, online services etc. and there are great concerns about how this development is impacting our personal freedom, privacy, our rights, our mobility and security as citizens. For example, it is quite disturbing that collecting data about someone's social media activities can reveal so much of their personality, which can in turn be used via advertising or political campaigns to influence and manipulate them − as we saw in the Cambridge Analytica scandal.
Now, the ambition of many virtual reality companies is that everyone should have a headset in their home in a few years, just like we have smartphones. But VR, if unregulated, would potentially reveal even more about people, because it is possible to collect information about a person's emotional responses, personality and reflexes by tracking where they are looking, how fast they are breathing etc. A part of the reason I started working with VR and why I speak at VR industry events is because I think the voices of artists and citizens in general are important in shaping that young, but very influential industry and I want to contribute to these discussions about how and when to use VR, and to create awareness about these issues.
LJMV: How you get started with Virtual Reality?
MZ: I came in contact with VR in 2013, through my Master's degree in Media Technology. At the university, we had a very old device that I tried. I was not attracted to it at all! I hate things that look like gaming gadgets and feel like gimmicks. So it took me some time to realize that this could be a new artistic medium and that it might allow me to express myself in a way that is impossible through other media.
The next step was to explore and define what a VR artwork could be, because while other art-forms have a long history of tradition, style, workflow and tools that have been defined and refined, VR had none of that, and there weren't other artists I could learn from. It was really like making your paint brush at the same time as you are painting.
I spent a couple of years on inventing how to do this and it became the start of my 'Amaryllis VR' project, which was one of the first original, room-scale VR artworks in the world. 'Amaryllis' is quite complex. I make digital sculptures, paintings, animations, music, interactive elements and in the end all of this is united in VR to become a full experience. Due to how technically advanced and expensive it is to make this type of artworks, there are still very few solo VR artists out there. Finally, last year, more and more artists started getting involved in VR art, but in most cases they collaborate with large production studios that create the artwork.
LJMV: Can you explain to us your VR Project?
MZ: Of course. The main project I have worked on for the past 4 years is called 'Amaryllis VR'. It's a large body of work that I am still expanding. I explore how immaterial, virtual art can become physically and emotionally affecting and how the alien, artificial language of cutting-edge digital technology can be used to share uniquely human emotions in a more direct and personal way than in other media. The VR pieces are in room-scale, which means that viewers can walk physically in the interactive, virtual world.
The project was named after the Amaryllis flower, whose blood-red color to me symbolizes this intense meeting between polar opposites, which I am always attracted to in my art. The concept is also explored though other media such as traditional paintings and drawings which I sometimes exhibit together with the VR pieces.
The piece that I exhibited at Danube Dialogues was the first chapter of 'Amaryllis', and is called 'Ocean'. It is about cleansing and catharsis. I love looking at ocean waves. They inspire a feeling of awe in me as well as being very calming. I wanted my installation to carry the same tension.
LJMV: What were your impressions of participating on Danube dialogues 2019 and visiting Novi Sad?
MZ: I had never been in Serbia before, so I did not know what to expect, although some of my favorite contemporary artists are Serbian. I have to say it was completely fantastic. So many inspiring moments at Danube Dialogues and the energy and hard work of the organizers was impressive. There is so much talent and warmth in Novi Sad and Vesna Latinović is doing such important work in stimulating contemporary art in the region. It also doesn't hurt the experience that the city is gorgeous. I will look forward to returning some day.
LJMV: What are you working on now?
MZ: Currently, I am creating the next VR pieces of 'Amaryllis'. 'Ocean' was just the beginning. I have also started several new paintings and drawings to be exhibited together with the installation.
Thank you very much!