Ami Barak is an exhibition curator, art critic and art consultant. He is based in France and works in Paris. He was involved in hundreds of projects and exhibitions in France and abroad, and the author of numerous papers and texts for catalogues and publications dedicated to contemporary art. The following are some of his former projects: 61st Salon of Montrouge (2016), 62nd Salon of Montrouge (2017), 63rd Salon of Montrouge (2018), 64th Salon of Montrouge (2019), 65th Salon of Montrouge (2020), Ex-East – Past and Recent Stories of Romanian Avant-garde, Espace Niemeyer, Paris (2019), The Brick – Cărămida, Kunsthalle, Mulhouse (2019), Role Playing – Rewriting Mythologies, Photo Biennale, Daegu (2018), What Does the Image Stand For?, Momenta Biennale of Contemporary Image, Montreal (2017), Life – User's Manual, Art Encounters, Timisoara Biennale (2017), Taryn Simon, Rear Views, Star Forming Nebula and Foreign Propaganda Bureau, Jeu de Paume, Paris (2015), Stuttering – Melik Ohanian, Crac, Sète (2014).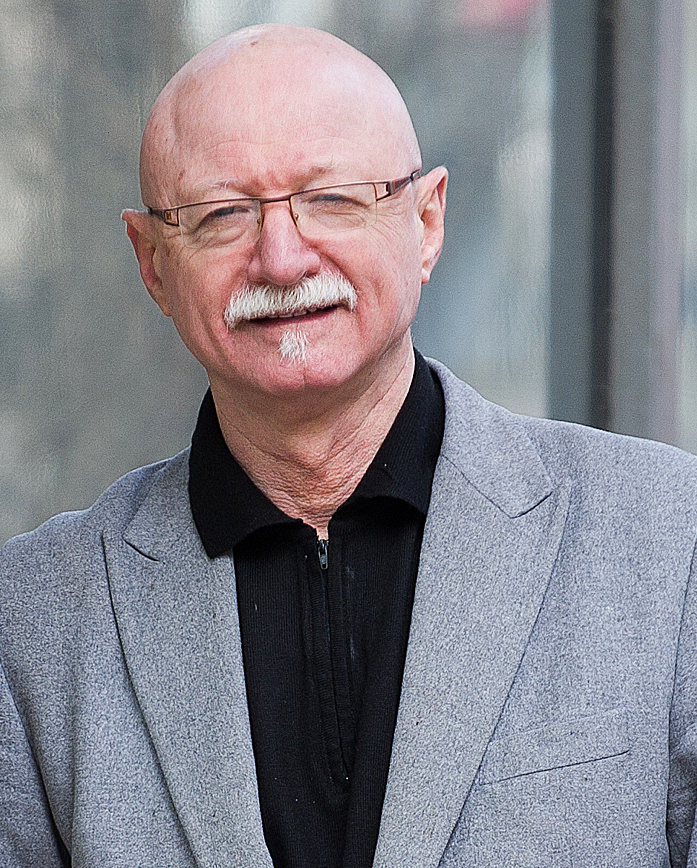 Mr. Barak, can you explain to us your curatorial concept behind the exhibition entitled 'Quo Vadis, Homo'?
I was invited to join the curatorial team of the central exhibition of the Danube Dialogues Festival whose title, which I find very inspiring, paraphrases the original sentence attributed to apostle Peter: 'Quo Vadis, Domine?'. Selected artists, apart from their geographical links with our matrix river, ask themselves, in an even more acute way, the question which torments humanity nowadays focusing on where we are headed and what awaits us, what would be the consequences of our actions. Remember that Jesus went to Rome knowing that he was going to be crucified. Progress is no longer a safe haven, the world is fragile, on the verge of civilizational change: this is what worries us. Our society is increasingly dependent on technology and at the same time realizes that this technology no longer serves any purpose. For a long time we thought that the technology could ensure progress, especially in terms of health. Artists transmit messages. In their own way, they make us think and this might be the best way to address our concerns.
Are there any changes in the exhibition concept due to new circumstances?
This period could result in temporal confinement, the feeling that we are stuck in the present, unable to foresee the future. This is a crisis situation. I think of it as a call for another way of being in the present. It is necessary to live, to think the present, concerned about what is to come, but also to focus the attention on what continues to happen in the present, the moments of truth, of beauty, of love, even if we no longer have confidence in the future.
How do we find ways to keep artists connected during the hard times that keep us apart?
We are all electronically connected and we communicate intensely even more than usual. There is something that exists, something intangible, consciousness and unconsciousness mingled, the unclear thought of an entire society, and today of an entire world. It's the last thing we want.