Christa Sommerer and Laurent Mignonneau, The Value of Art (Unquiet Sea)
Photo courtesy of the artists
CURATORIAL CONCEPT AND MODERATING A PANEL BY NICOLE LOESER
'Danube Dialogues' Festival in collaboration with The Museum of Contemporary Art of Vojvodina are pleased to present the central exhibition of its festival Perceptions of Contemporaneity – The Universal Sea. From 17 September – 30 September 2019, works by Roman Kroke,  Jovana Popić,  Lana Čmajčanin, Erika Kapronczai and Júlia Végh, Christa Sommerer and Laurent Mignonneau, Milos Trakilović, Mariam Zakarian, Sanja Latinović, Albena Baeva, Robertina Šebjanič, Aleš Hieng-Zergon and Ida Hiršenfelder are showcased in the exhibition.
The exhibition of VR and interactive works, videos, (public) spatial and site-specific installations as well as objects has been curated by Sanja Kojić Mladenov and Nicole Loeser. It takes on the idea of 'The Universal Sea', an interdisciplinary art and innovation project fighting against water pollution, that explores collaboration models within diverse groups of society. Furthermore, it raises questions on the extent of the connection to natural environments today and search for an utopian state of mind through it. It seems that the current sustainability movement focuses on embracing collaboration models between science, technology and business. 'The Universal Sea' aims at including artistic research and practices as creatives should be part of innovation processes and can contribute to knowledge production. Art engages in questioning and rethinking existing structures and systems. Artists with their interdisciplinary, liberal, creative and discrete thinking are able to initiate discussions and to create non-verbal as well as emotionally intriguing metaphors for understanding of the challenges of our contemporary time. Sharing the concerns about the contempt of nature such as impact of polluters and waste in the marine environment of the Danube region, the exhibition shows artists as sensitive thinkers and catalysts for change of perception by reflecting on communication, visualization, acting and participation. Invited artists create ideas and visions, making new aspects visible by using various forms of artistic research to understand the problem of ignoring the need to act as well as to establish individual forms and methods to generate new spaces of possibilities to collaborate to tackle the issues.
"Danube Dialogues" is a versatile international art festival presenting artists of the Danube region, taking place simultaneously in various places along the Danube river and several exhibition spaces in Novi Sad, Serbia. It was founded by Bel Art Gallery in 2012. More than 500 artists, art historians and critics from 14 countries of the Danube macro region have participated in this festival since then, offering an extremely interesting insight into the current art trends of this European region. Danube Dialogues follows the concept of exchanging perceptions and attitudes by bringing cultural actors from each of the Danubian countries together with artists from Serbia.
Austrian artist Christa Sommerer and French artist Laurent Mignonneau, both professors at the The University of Art and Design Linz (Kunstuniversität Linz), are pioneers in Digital and Interactive Art.
The presented interactive paintings deal with the economy of attention and value creation in the art world. Existing paintings bought at auction houses get transformed and equipped with sensors that measures the exact time viewers spend in front of the painting. The initial value including all expenses and costs appear printed out on the paper of a thermal printer since the first exhibition. 10 seconds of a viewer's attention amounts to 1 Euro of value increase. The value of the painting has constantly been updated, making the whole process of value creation for this artwork totally transparent. The Value of Art (Unquiet Sea) is based on the painting by the German artist R. Hansen from the early 20th century. It was bought for 425 Euros and has currently achieved a value of 34.147,00 Euros.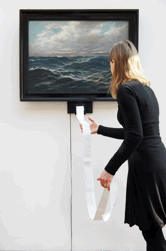 Jovana Popić explores not only the given place, but also the transcendent plane of existence. Even because thoughts often remain unspoken, the young artist dares to make the energies of a place visible. Our spatial perception has always been shaped by architecture, but always also an expression of an inner thought process. At the center of her productions is the person who has to contribute with his feelings and thoughts and who can trace the artistic devotion of Jovana Popic to the culture and history of the place as well as of nature. It's up on the visitor to move the stones to create an impact and feel its structural change even they are placed in a very strong order.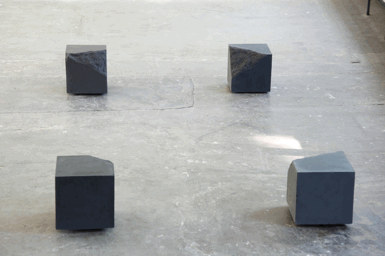 Danish artist Mariam Zakarian was one of the first artists to create large, immersive virtual reality applications in room-scale uniting visuals, music and interaction in alternate worlds to be entered physically. Her project 'Amaryllis VR' deals with uniquely human concepts such as mortality, physicality and spirituality through technologies of the future. Trying to unite the polar opposites of natural and artificial the artist explorse archetypes, metaphors and rituals around the image of the blood-red flower, which represents the cyclical interdependence between life and death. The first VR chapter of Amaryllis is "Ocean" – a piece about cleansing. It is inspired by the mythological river Lethe, washing the sins and memories of those who have traveled through hell or hardship. It welcomes the visitor to a space of contemplation and catharsis as the artists intends to remind visitors of oceans and bodies of water to be a source of solace and tranquility despite their current state of neglect and abuse.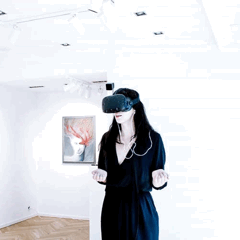 Miloš Trakilović work often explores and examines the role of imagination in the construction of meaning, production of knowledge and the digital turnover establishing an increased codification and commodification of everyday life. So, what if we need to fight for water in the near future? The presented works deal with the perceptual state of representation and participation in today's day and age. 'XYZ' as part of the installation problematizes the present-day visualization of data and presents a human voice singled out as the main interface echoing in vain search for responsiveness. With the implemented video 'RA-TA-TA' structured as an online tutorial gone berserk the artist questions modes of communication in the digital age. In his game-like environment the sounds of machine guns, bomb drops and other forms of war-play are produced through language. The original sound effects are substituted with childlike synchronizations that articulate what is seen on the screen. In doing so, it naively emphasizes the mechanisms of war through an interplay of words, rendering them evermore palpable.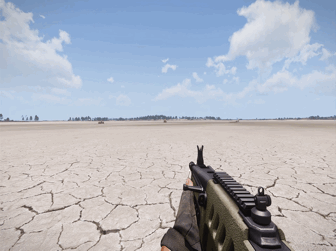 'Plastic Waste Labyrinth' is a public art installation based on the collaboration between painter Júlia Végh and filmmaker Erika Kapronczai. Both Hungarians were selected for the artist-in-residence program at 'The Universal Sea'. Their impressive work consisting of pillars made from single used plastic bags was inaugurated at the lively Madách Imre Square last fall during the Budapest festival and will now be presented in the front of the museum to invite the audience to reflect on their emotions when it comes to the improperly executed waste management. Their labyrinth reflects on the necessity to get an overview of all aspects of the plastic production and to find a way out of the mess that is only possible when organizations start collaborating.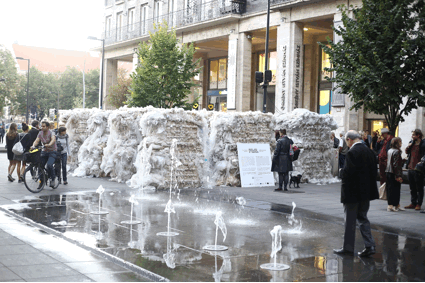 The German artist Roman Kroke is based in France. He works as an interdisciplinary artist throughout Europe, with a particular emphasis on socio-political topics with a focus on concepts of sustainable development and complexity, linked to environmental pollution and big data. The presented installation constitutes of metaphorical transformations putting a particular emphasis on displaying his process of artistic creation and research (drawings, sketches, photos, videos etc.). During his last research trip crossing the Pacific Ocean, he conducted several experiments aiming at impregnating the canvas of his future paintings with intimate stories of the expedition. Attached to the legs of a scientific deep sea sample, a canvas was brought to the ground in more than 5000 meters depths. The artist could collect in that way multifaceted traces of the water column and stamping into the sediments thus leaving a muddy fingerprint of the ocean bed in the linen fabric.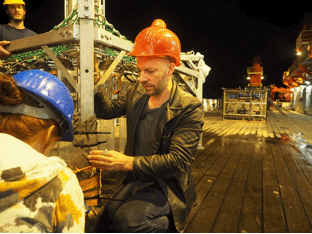 Nicole Loeser is a Berlin-based project manager and curator with 20 years of vast experience in collaborating with renowned institutions and corporations throughout the world. Her deep understanding of contextualizing contemporary topics and challenges in different societal arenas facilitates the creation and production of new knowledge, visions and strategies for the future and explores collaboration models of interacting people with different backgrounds and of associated communities. She has been curating more than 300 exhibitions with international artists. As lecturer and workshop facilitator she worked for European universities and festivals.
In 2009 she founded the art gallery WHITECONCEPTS and has been serving as its director. The central interest lies in featuring innovative, socially reflective and environmentally focused interdisciplinary projects that introduce diverse and forward thinking perspectives.
As an art critic, she has regularly moderated artist talks, published monographs of artists, and is a regular author and editor in catalogues, journals and publications.
Since 2017 she holds the position of Managing Director at the think tank Institute for Art and Innovation and has been an advisory board member of the Art Market Budapest since 2013.
Nicole studied Musicology, Cultural Sciences and Economics at the Humboldt University as well as Fine Arts and Project Management at the Academy of Arts in Berlin.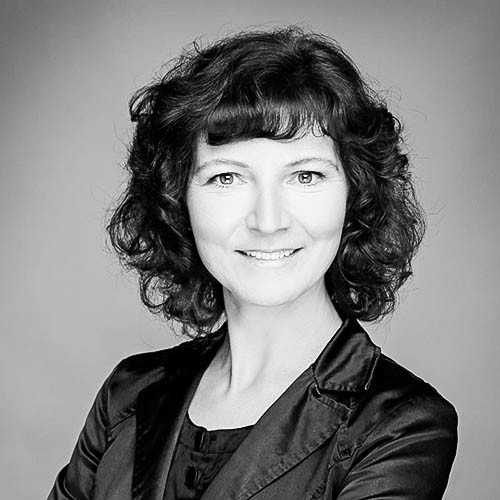 SIMPOSIUM UNIVERSAL SEA
An accompanying Symposium (17 September, 4:30 pm – 7:30pm) on the opening day will consist of keynote speeches, pecha-kucha presentations and discussions moderated by Nicole Loser, project lead and curator of The Universal Sea.
Program:

Keynotes, 16:30 – 18:00

Welcome note by Mira Radenović, City Minister for Ecology
Introduction into festival by Vesna Latinovic, Founder and Director of Danube Dialogues Festival
Introduction into exhibition by Sanja Kojić Mladenov, Curator, Museum of Contemporary Art Voijvodina
Introduction into The Universal Sea by Nicole Loeser, Curator, Artistic Director, Institute for Art and Innovation, Berlin

Pecha-Kucha + Panel 1, 18:00 – 18:45

Svetlana Marušić, Provincial Secretariat for Urbanism, Construction and Environmental Protection
Igor Jezdimirović, Environment Engineering Group
Nevenka Nikolić, Vode Vojvodine – Public Water Management Company Kaurin Jugoslav, Greentech
Danijela Stojković, NGO World and Danube, Danube Civil Society Forum

Pecha-Kucha + Panel 2, 18:45 – 19:15

Sanja Latinovic, artist (RS)
Albena Baeva, artist (BG)
Mariam Zakarian, artist (DK)

Pecha-Kucha + Panel 3: 19:15 – 20:00

Ede Sinkovics, artist (HU-RS)
Roman Kroke, artist and university lecturer (DE)
Sunčica Pasuljević Kandić, New Media Department, Academy of Arts, Novi Sad

20:21 Exhibition Opening